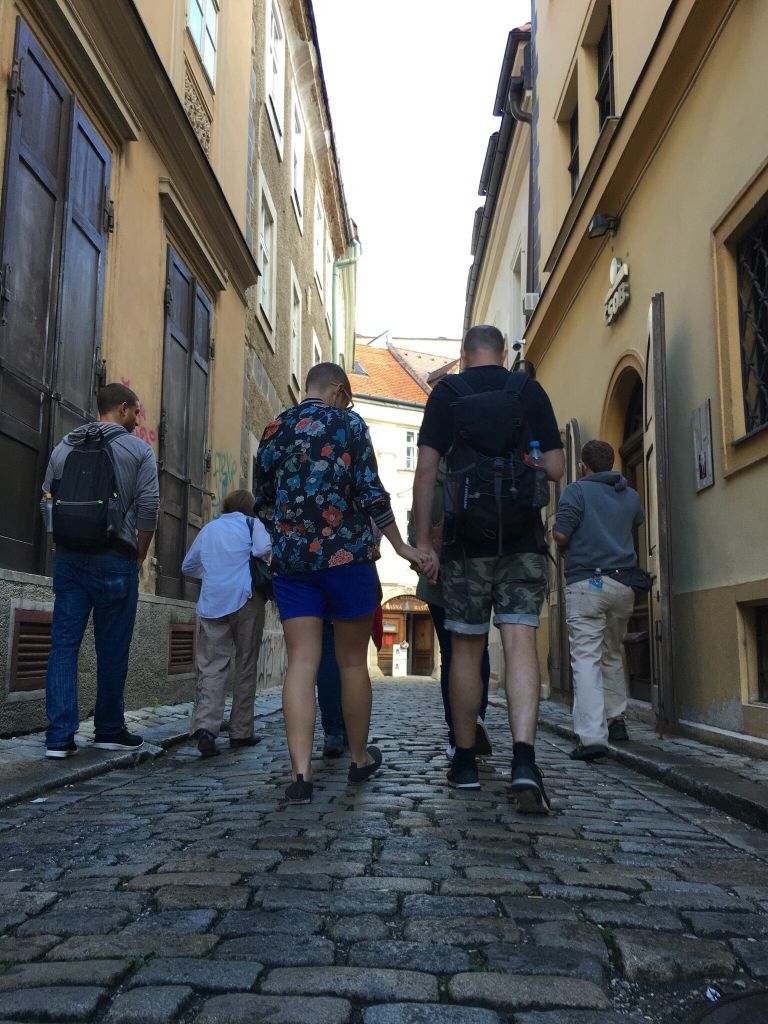 JOIN US ON OUR FREE TOURS THROUGH THE STREETS AND ALLEYS OF BRATISLAVA
We are young people, who love our city and would like to walk you through our history (good and bad) traditions, stereotypes, foods and favourite places through the eyes of a local!
Our team is comprised of different individuals, with different backgrounds, but with one thing in common. We are all certified guides, that have a special connection to Bratislava and Slovakia. We like talking to people and making them feel welcome.
Please keep in mind that our free walking tours are not associated with any hostel, cafe, bar or restaurant and they are solely tip based. It is our bread and beer for the day , it drives us to give you the best experience possible.
WE INVITE YOU TO CHOOSE A TOUR WITH US AND HAVE A GREAT TIME IN BRATISLAVA!!!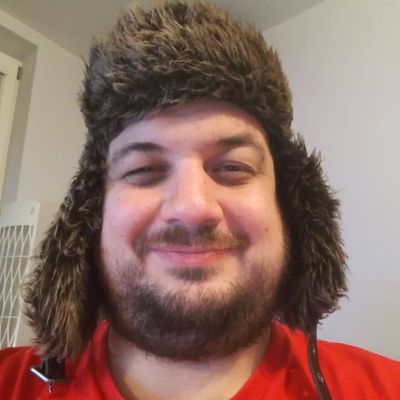 ROMAN "ROMAN"
Roman is a winter-loving computer games enthusiast who found his calling as a tourist guide upon realising there is a beautiful world outside of games too. He was born in Bratislava and is very happy living there and sharing his passion for the city (and the country) with other people.
MILADA "MILI"
Mili is a passionate and adventurous traveller and backpacker who spreads her positive vibes among as many people as possible. She loves her guiding and teaching jobs, inspiring others and living her life to the fullest. She likes to call her tours "the happiness tours". 🙂
KATARINA "KATKA"
Katarina is a Bratislavan by heart. The idea of being a tour guide occurred to her for the first time already when she was 16! After university where she was studied English language teaching, she decided to try new things so she became a tour guide. She's been in tourism for 3 years already and she has never been happier.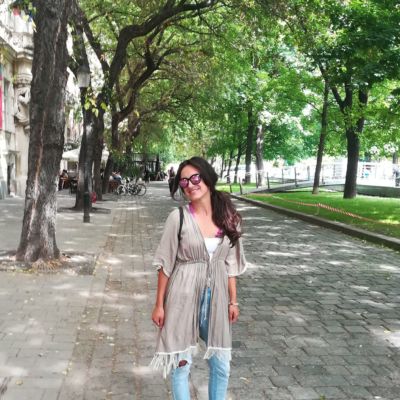 BIANKA "BIANKA"
Bianka is passionate about cultures and a languages lover.
Having many years experiences from tourism in Greece, also guiding to nearby countries and working with foreigners. She always liked this vivid and active job of a guide. Can't wait to deliver our local slovak/Bratislava's culture to you.
DOMINIKA "DOMI"
Domi is among our newest members however she has previous experience with tourism and loves her work very much. Domi is passionate about guiding and it's her job to make people fall in love with Bratislava. In her free time, Domi is very active, loves hiking, cycling, traveling, painting and dogs! Domi is a huge dog lover.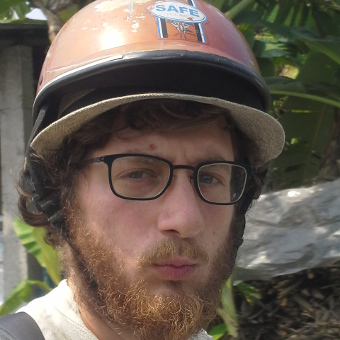 JAKUB "KUBO"
Kubo sucks and has a "proper" job. He decided not to do what he does best : talk to people and instead works in an office. After moving throughout Europe working in tourism in a few countries, he decided to come home and continue talking to people and have fun while doing it.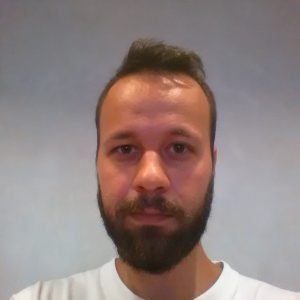 PATRIK "PATO"
Pato was working for a big company and this did not bring him fun or joy. Always requirements, but almost never saying thank you for it. That is when he decided to switch the side… Working as a guide gives him lot of amusement. His job is actually to entertain people, sometimes cheeky but in a peaceful way….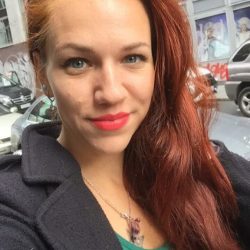 MARTINA "FOXY"
If Martina is not reading an english grammar book or falling in love with a puppy on the street, she is in fact quite a tour guide! She loves people as well as her country and tourguiding has become the ideal combination of them both. Addicted to hot yoga, appreciating wine as well as beer and passionately craving for/sharing (fun)facts about the world – you sure will not be bored with her.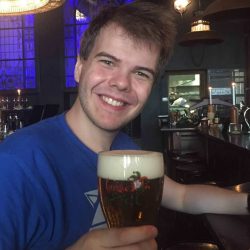 MATEJ "MAŤO"
Matej came to Bratislava in 2015 to study in college and it would take him only a few months to become a tour guide of the city's old town. To overcome the obstacle of not being a local, he dilligently studied the capital's history and soon became an officially licensed guide. You can find him roaming the old town's streets regularly, guiding people from all over the world with a big smile on his face.